Kidzcare Pediatrics' mission is to provide quality health care for children, while promoting the education of their families. It is a place where both, the children and their families can have a joyful and fun experience while visiting the doctor.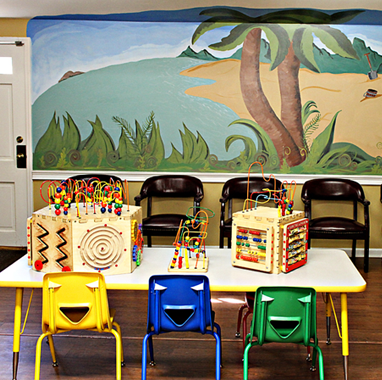 The Doctor
Saji Gopinathan, M.D. FAAP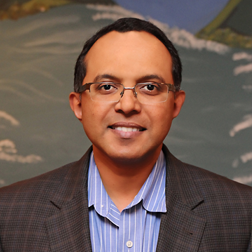 Dr. Gopinathan obtained his Medical Degree from the University of Kerala in India. After completing his Internship he completed his Postgraduate degree in Pediatrics from The University of Bombay, India. He completed his residency in Pediatrics and did a year of Pediatric Cardiology Fellowship at NYU Medical Center in New York City. He is Board certified by the American Academy of Pediatrics and has been in Private Practice in Athens, Tennessee since January 2002.
He is a member of the American Medical Association and Fellow of the American Academy of Pediatrics.
He has a special interest in Music and plays several percussion instruments. He has performed in several music festivals including the Riverbend Festival in Chattanooga and Doc Rock in Knoxville. He is married to Sudha Nair, MD. An Ob/GYn at Turkey Creek Medical Center in West Knoxville, TN and she can be reached at (865) 218-6660. They have two children; daughter, Richa, and son, Jay.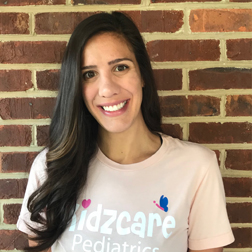 Karlie Stiles is a Family Nurse Practitioner (FNP) certified by the American Association of Nurse Practitioners. She received her Bachelor's degree in Nursing from Azusa Pacific University in Southern California and practiced as an RN in the Emergency Department while completing her Masters degree at East Tennessee States University.
Her passion for taking care of children in the primary care setting has been greatly influenced by the wonderful experiences she had while doing her FNP rotation with Dr. Saji at KidzCare Pediatrics in Athens.
When Karlie is not at the office, she enjoys spending time with her family and being outdoors doing various activities such as hiking, biking, or working in the yard. She is fervent about serving those in her community and she thrives when she is able to help those around her live happier and healthier lives.
Annetta Newman Brindle, LPC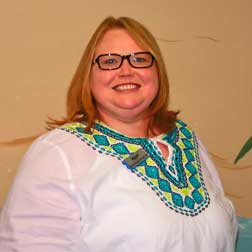 Annetta received her Bachelor of Arts in Psychology from Tennessee Wesleyan College in 1993. She obtained her Master of Education in Community Counseling from the University of Tennessee, Chattanooga in 2004. Annetta was a member of Chi Sigma Iota, Counseling and Academic Honor Society and is currently a member of the American Counseling Association. In 2011, Annetta became a Licensed Professional Counselor (LPC). She also continues to be on the Board of Nationally Certified Counselors.
Annetta has worked in public health, community mental health and as an early intervention specialist. She resides in Riceville with her husband, who is a Licensed Clinical Social Worker, and her two dogs, Chloe and Lucy. Annetta enjoys travel, shopping, movies, and spending time with friends.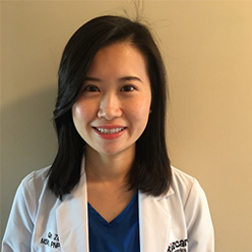 Qin Zou is certified as Pediatric Nurse Practitioner by the Pediatric Nursing Certification Board. Qin is originally from China. She has been living in Knoxville for more than 15 years. Qin earned her Bachelor and Master degree in Nursing from the University of Tennessee. Qin began her nursing career as a registered nurse in Neonatal Intensive Care Unit at the University of Tennessee Medical Center. Qin has always been passionate about pediatric care. Her goal is to provide comprehensive care to promote health of children. In spare time, Qin loves to travel and spends time with her family.