Kidzcare Pediatrics' mission is to provide quality health care for children, while promoting the education of their families. It is a place where both, the children and their families can have a joyful and fun experience while visiting the doctor.
The Doctor
Saji Gopinathan, M.D. FAAP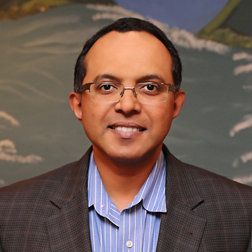 Dr. Gopinathan obtained his Medical Degree from the University of Kerala in India. After completing his Internship he completed his Postgraduate degree in Pediatrics from The University of Bombay, India. He completed his residency in Pediatrics and did a year of Pediatric Cardiology Fellowship at NYU Medical Center in New York City. He is Board certified by the American Academy of Pediatrics and has been in Private Practice in Athens, Tennessee since January 2002.
He is a member of the American Medical Association and Fellow of the American Academy of Pediatrics.
He has a special interest in Music and plays several percussion instruments. He has performed in several music festivals including the Riverbend Festival in Chattanooga and Doc Rock in Knoxville. He is married to Sudha Nair, MD. An Ob/GYn at Turkey Creek Medical Center in West Knoxville, TN and she can be reached at (865) 218-6660. They have two children; daughter, Richa, and son, Jay.
Providers
Kristen Harris, FNP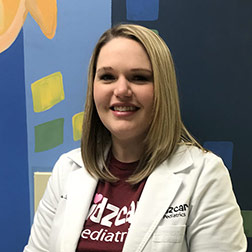 Kristen Harris is certified as a Family Nurse Practitioner by the American Nurses Credentialing Center. Originally from Morristown, TN, Kristen earned her Bachelors and Masters of Science degrees in Nursing from Carson-Newman University.
Kristen began her career as a registered nurse on a medical-surgical unit at East TN Children's Hospital in Knoxville, TN.
During her clinical rotations, she gained experience in primary care, women's health, internal medicine, and pediatrics. Although she has experience in treating patients of all ages, she has always had a special interest in working with children. Kristen joined Kidzcare Pediatrics after earning her master's degree in 2013.
In her spare time, Kristen enjoys movies, music, traveling, and spending time with her husband, Bradley, and their son Brody.
Tricia Underwood, MSN, CFNP-BC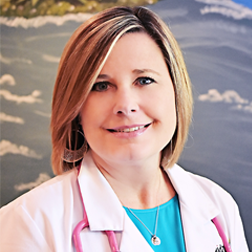 Prior to becoming a Nurse Practitioner, Tricia worked as a registered nurse in the Emergency Department at Bradley Memorial Hospital and at the McMinn County Health Department. She has been in practice as a Nurse Practitioner for 19 years. Tricia is a member of Sigma Theta Tau National Nursing Honor Society.
Tricia enjoys spending time with her family and time at the lake. She is a member of Estanalle Bapist Church. Tricia is originally from Etowah, but now resides in Athens with her husband, Scott, and their children, Morelan and Braden.
Tricia is certified as a Family Nurse Practitioner by the American Nurses Credentialing Center. She is a graduate of Tennessee Technological University with a Bachelor of Science degree in nursing and graduated in 1997 from the University of Tennessee, Chattanooga with a Masters of Science degree in nursing with a concentration as a Family Nurse Practitioner.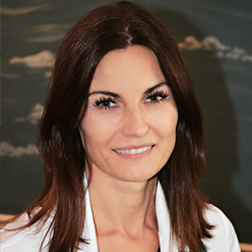 Marta Kuniec is certified as a Pediatric Nurse Practitioner by the Pediatric Nursing Certification Board. She was born and raised in Poland, where she obtained her master degree in marketing. When Marta came to United States she got the opportunity to attend the University of Tennessee where she earned her bachelor and master degree in Nursing. She started her career at the hospital and in the year 2016 she joined Kidzcare Pediatrics.
Marta is committed to provide all children with their best chance to grow up healthy by promoting preventive health measures and delivering patient centered care.
In her spare time, Marta likes to travel with her husband and four children.
Annetta Newman Brindle, LPC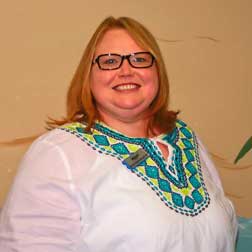 Annetta received her Bachelor of Arts in Psychology from Tennessee Wesleyan College in 1993. She obtained her Master of Education in Community Counseling from the University of Tennessee, Chattanooga in 2004. Annetta was a member of Chi Sigma Iota, Counseling and Academic Honor Society and is currently a member of the American Counseling Association. In 2011, Annetta became a Licensed Professional Counselor (LPC). She also continues to be on the Board of Nationally Certified Counselors.
Annetta has worked in public health, community mental health and as an early intervention specialist. She resides in Riceville with her husband, who is a Licensed Clinical Social Worker, and her two dogs, Chloe and Lucy. Annetta enjoys travel, shopping, movies, and spending time with friends.
Practice Manager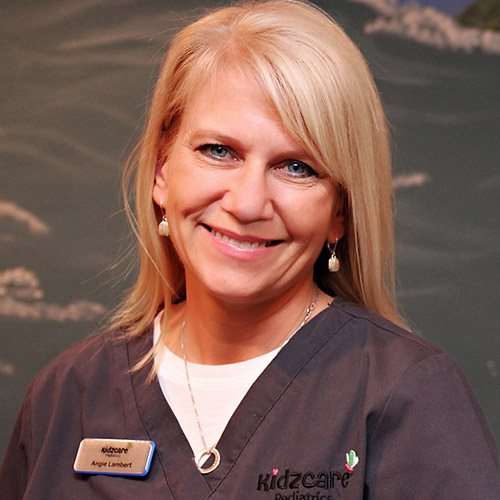 Angie Lambert, Credentialing Specialist
Madisonville Practice Coordinator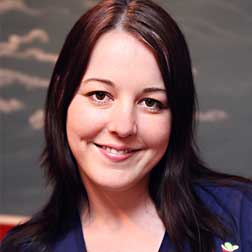 Front Office Executives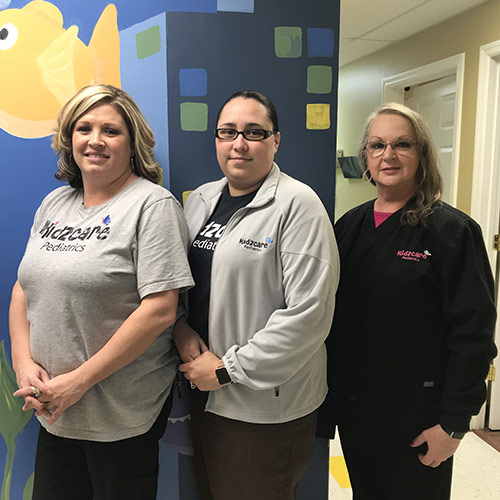 Samantha Fairbanks
Yolanda Sanchez
Cathy Rogers
Medical Assistants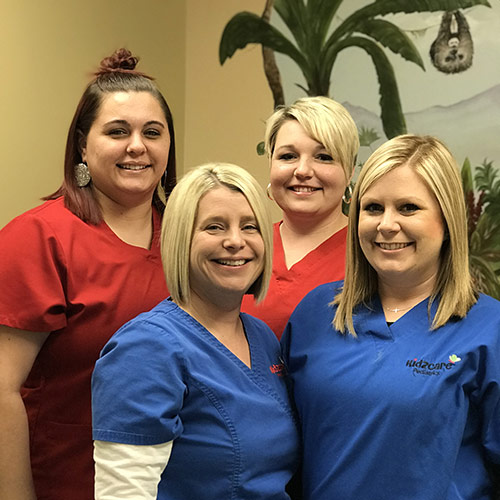 Roxann Arnwine, MA, X-Ray Tech
Heather Garringer, MA AEMT-IV, X-Ray Tech
Deah Hennessee, MA, X-Ray Tech
Courtney Deakin, MA, X-Ray Tech
Paula Strickland, CMA
Johnna Price, CMA
Billing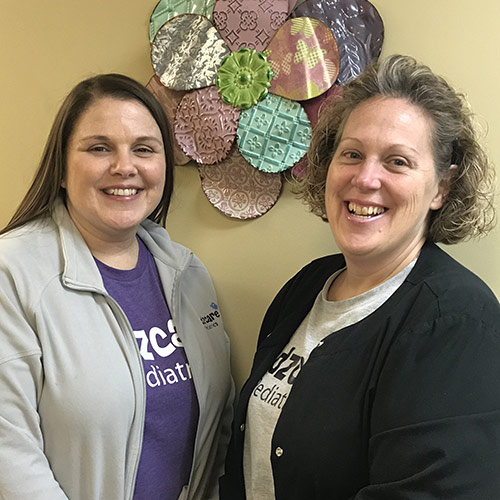 Melissa Stokes, CPC, Billing Office Manager
Debbie Moses
Front Office Coordinator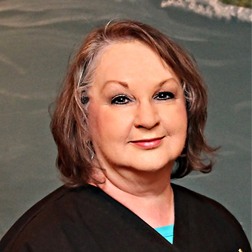 Cathy Rogers
Medical Records
Nursing Coordinator, Pediatric Allergy / Immunology Specialists